Developing Your Career Strategy
A career path is a structured approach to developing capabilities, tools and resources in an organization, which will enable people to navigate their career 'journey' successfully. Being a fast-paced and an exciting field, Cyber Security, Cloud and Networking require a person to be both sharp and knowledgeable in the emerging landscape. Two important questions that need to be answered to excel in your career and reach the top most position are:
What do you want out of your career?  
How do you plan to get it?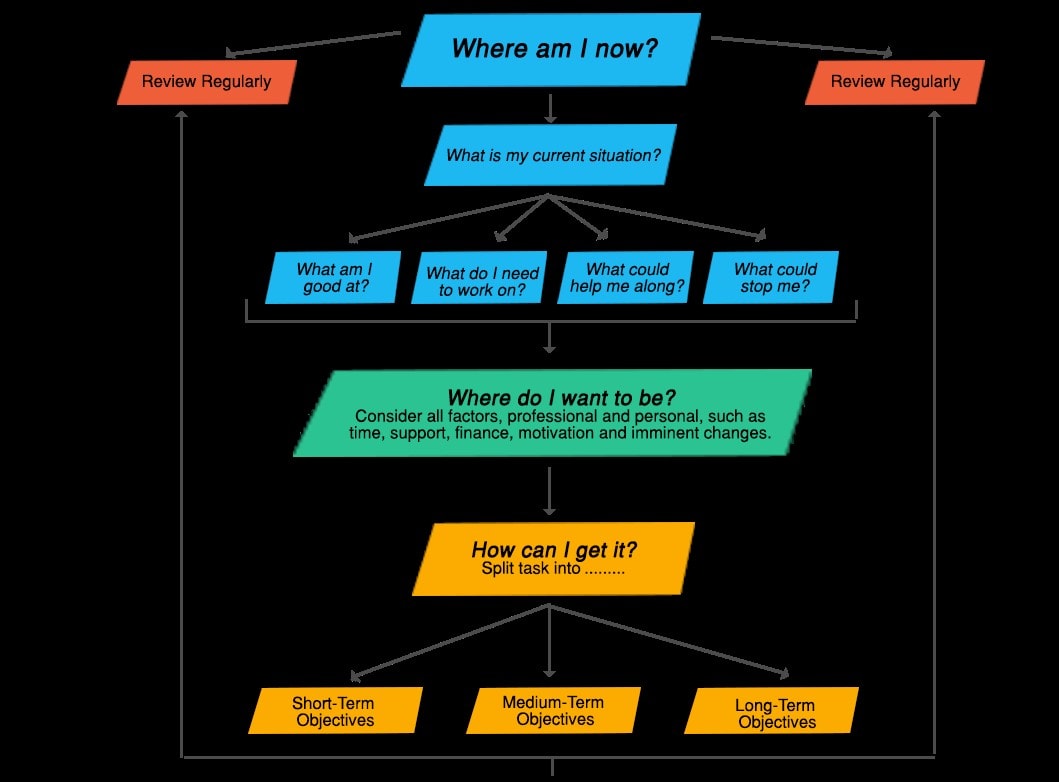 ---
Planning and creating a specific goal is where IPSpecialist helps. We create a career track that suits your visions as well as develop the competencies you need to succeed in your career.
The IPS recommended Career Path, offers you a clear presentation of what needs to be accomplished in order to go to the next level in your career. Those who would like to get higher career opportunities, need to pass each tier in order to get to the next phase. Getting to the highest level of career track would mean better employment positions within an organization, which correspond to a rewarding career.
How does
Certifications benefit you and your employer?
A certification demonstrates your dedication, motivation and technical knowledge on a specific platform. Having a certification shows that not only you possess comprehensive knowledge of that technology, but you also care enough about your own career to spend time and money to get certified.
Certification acts as a filter and helps shortlist candidates
Validates the technical skills of the candidate
Ensures quality, competency, and relevancy
Improves organization credibility and customer's loyalty
Is required to maintain organization partnership level with OEMs
Helps in job retention and promotion
As for you, it's a good way to boost your confidence level