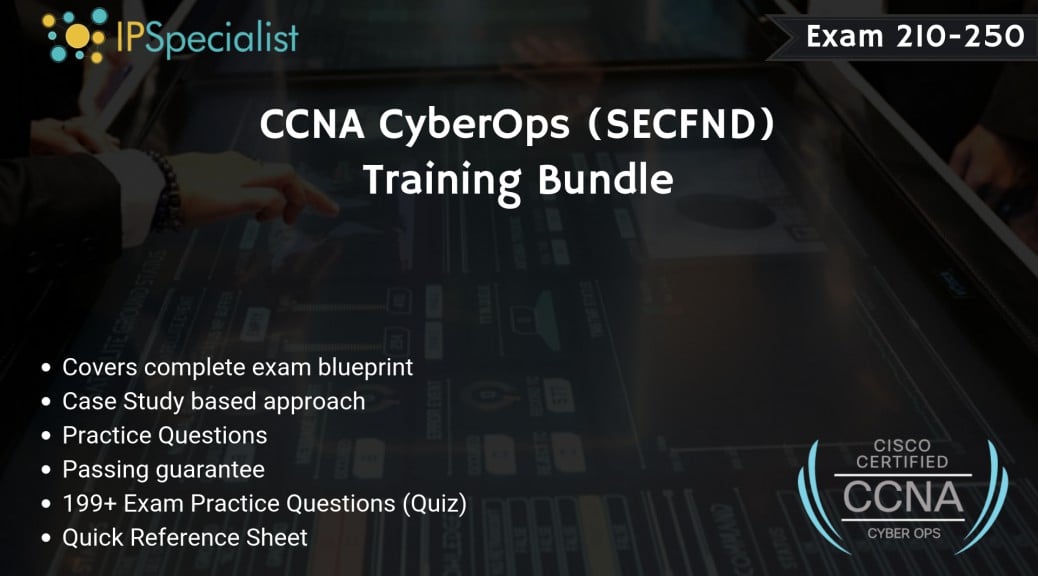 CCNA CyberOps (SECFND) Bundle Course
CCNA CyberOps (SECFND) Bundle Course
CCNA Cyber Ops
workbook covers all the information you need to pass the Understanding Cisco Cyber security Fundamentals (SECFND) exam (210-250). It is designed to take a practical approach towards learning with the help of real life examples and case studies.
CCNA Cyber Ops course includes:
Covers complete exam blueprint
Case Study based approach
199+ Practice Questions
Passing guarantee
Mind maps
Cisco Certifications
Cisco Systems, Inc. is a global technology leader that specializes in networking and communication products and services. The company is probably best known for its routing and switching products, which direct data, voice and video traffic across networks around the world.
Cisco offers one of the most comprehensive vendor-specific certification programs in the world. The Cisco Career Certification program begins at the Entry level, then advances to Associate, Professional and Expert levels, and (for some certifications) caps things off at the Architect level.
Get 20% instant discount when shared to your social account
*Product must be added in cart to apply coupon
Price: $30.00  $9.99

Become an author & earn with us
If you are interested in becoming an author & want to earn with one time effort. IPS Offers "Earn with us" program for authors & students who have insights on IT related content & want to expand their reach globally can apply for the program here: www.ipspecialist.net/ews
Buy Now
Course Materials
Complete Blueprint, Labs Performed, Quick Reference Sheet, Certificate & 199+ Practice Questions Quiz