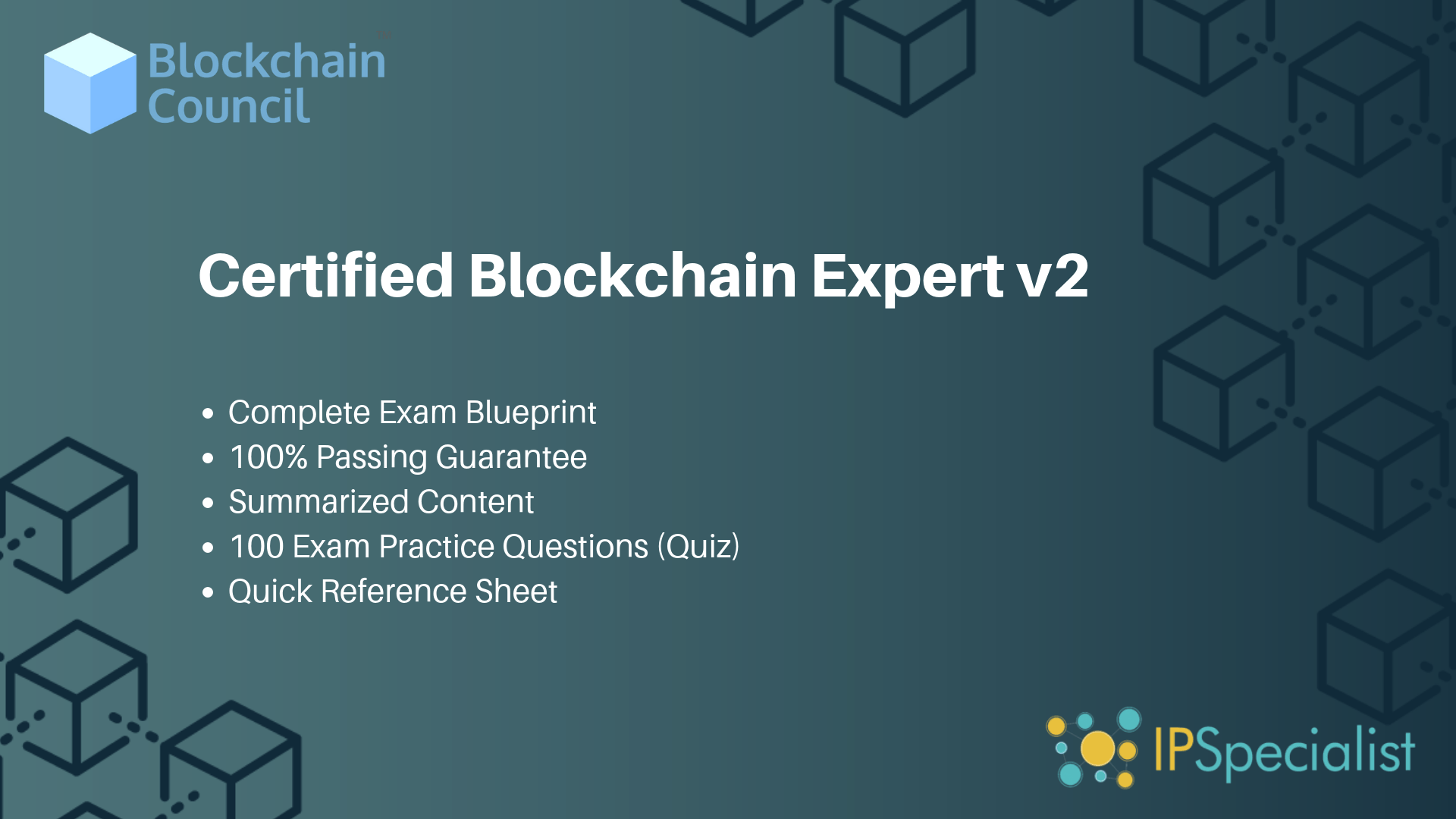 Certified Blockchain Expert v2 Bundled Course
This workbook covers all the information you need to pass the Blockchain Council's Certified Blockchain Expert v2 exam. The workbook is designed to deliver all information and technical knowledge in-depth for learning with real-life examples and case studies.
Covers complete blueprint
> Detailed content
> Case Study based approach
> Pass guarantee
> Mind maps
A Certified Blockchain Expert is a skilled professional who understands and knows deeply what is Blockchain and how Blockchain works and also uses the same knowledge to build Blockchain-based applications for enterprises and businesses. The CBE credential certifies individuals in the Blockchain discipline of Distributed Ledger Technology from a vendor-neutral perspective.
Certified Blockchain Professional is an exhaustive training, lab & exam based program aim to provide a proof of the knowledge of the certificate holder in Blockchain space. The blockchain is evolving very fast & enabling businesses to build very powerful solutions at a lesser cost. Enterprises are struggling to identify the right talent to deploy on the Blockchain-based projects in-house. This certification will work as a bridge between enterprises & resources (employees, consultants & advisors) to give enterprises confidence in the quick hire.
Who must attend this certificate?
• Investment Banker, Consultant & Advisors
• University Professors
• Engineering & Management Students
• Programmers & Developers
• Software Engineers & Architects
• Application Architects
• Cryptocurrency Enthusiasts
• CEO, CTO, CIO, CISO or any other CXO
• Operations Head in Businesses
• Senior Government Officials
• Security Professionals, Administrators
• Venture Capitalists, Angel & Seed Investors
Price: $30.00 $9.99

Buy Now