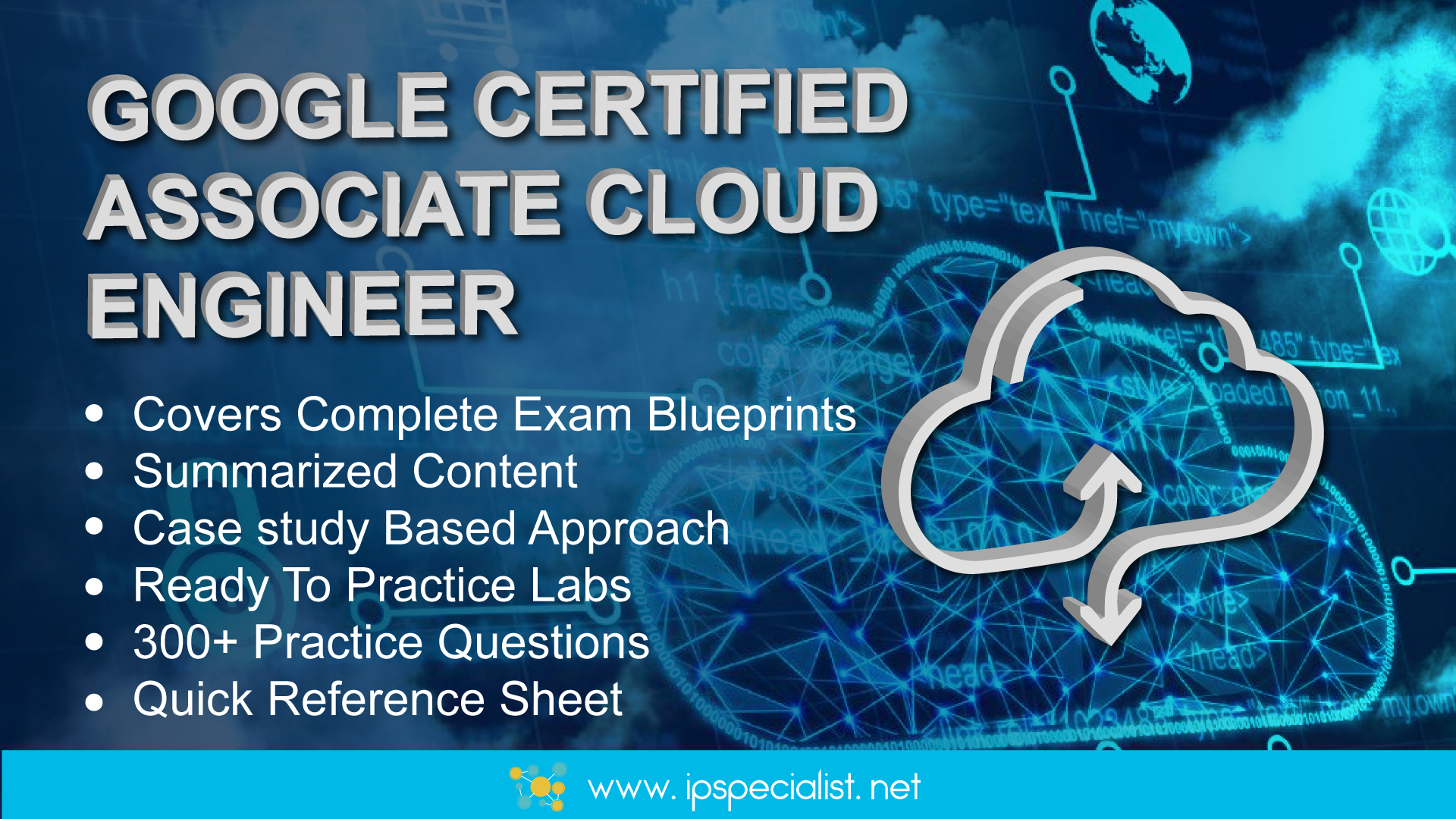 Google Certified Associate Cloud Engineer
Google Certified Associate Cloud Engineer
The Google Certified Associate Cloud Engineer exam validates and individual's ability to deploy applications, monitor operations, and manage enterprise solutions. This individual is able to use Google Cloud Platform Console and the CLI to perform common platform-based tasks to maintain one or more deployed solutions that leverage Google-managed or self-managed services on Google Cloud. Example concepts you should understand for this exam include:
Creation of projects and billing accounts
Planning and configuring compute resources, data storage options, and network resources
Deployment and implementation of a cloud solution
Managing App Engine, Compute Engine, and Kubernetes Engine
Management of IAM and Service accounts
Recommended Google Cloud Computing Course                                
6-month hands-on experience on Google Cloud Console and CLI
Understanding of core Google Cloud Platform services and their uses
This exam has no prerequisites
Google Cloud Certification
We will be discussing the general structure, basic stuff, advanced stuff and much more during the entire course. These things all-together make the foundation of Google Cloud, for your concepts building and your continuous learning. You are going to be challenged by Google in its exam to demonstrate what you have learned.
About Google Cloud Certification
Google Cloud Platform Certifications are industry-recognized credentials that validate your technical cloud skills and expertise while assisting you in your career growth. These are one of the most valuable IT certifications right now since GCP has established an overwhelming lead in the public cloud market. Even with the presence of several tough competitors such as Microsoft Azure, AWS, and Rackspace, GCP is gaining ground in the public cloud platform today, with an astounding collection of proprietary services that continues to grow.
The two key reasons as to why Google Cloud Certification are prevailing in the current cloud-oriented job market:
There is a dire need for skilled cloud engineers, developers, and architects – and the current shortage of experts is expected to continue into the foreseeable future.
The Google Cloud Certified assignment means you've exhibited the important aptitudes to use Google Cloud innovation in a manner that can change organizations and definitively sway the general population and clients they serve.
Get 20% instant discount when shared to your social account
*Product must be added in cart to apply coupon
Price: $9.99

Become an author & earn with us
If you are interested in becoming an author & want to earn with one time effort. IPS Offers "Earn with us" program for authors & students who have insights on IT related content & want to expand their reach globally can apply for the program here: www.ipspecialist.net/ews
Buy Now
Course Materials
Complete Blueprint, Practice Labs, Quick Reference Sheet, 150+ Practice Questions