Introduction
Small and large corporate organizations now view cloud storage as valuable. Businesses desire to move their data to the finest free cloud storage option since they try to rely on something other than expensive hardware. However, since only some organizations are aware of cloud storage, they continue to use conventional storage systems.
To assist such firms, we have put up this blog to explain what cloud storage is and the best alternatives for their particular industry.
What is Cloud Storage?
For both extremely small and huge corporate groupings, cloud storage has recently become a coveted asset. Businesses seek to avoid relying on expensive hardware, thus they want to move their data to the finest free cloud storage solution. However, because few enterprises are aware of cloud storage, they rely on conventional storage systems.
Cloud storage lets you keep the data safe at a distant physical server. Sharing and transferring are simple, and carrying the storage device is no longer necessary.
Why do you need Cloud Storage?
Online storage has certain special advantages over offline storage.
Your security and control are improved.
In the event of device loss or breakage, the likelihood of data loss can be reduced.
Simple to share and contribute on.
Simple to scale as your storage needs grow.
Access anytime, anywhere, and from various devices.
Should you pay for Cloud Storage?
It depends on your needs whether you do or do not. Numerous options are offered for free personal usage. Up to 200 GB of storage is readily yours for free. All cloud service providers will offer an upgrade option at a reasonable price if you require more storage.
The paid option should be your pick if you are searching for commercial storage, though, because it will have stronger security and more tiers of access and permission. Better features come with premium subscriptions.
Advantages of Cloud Storage
Cost-effectiveness is the benefit of cloud storage that receives the greatest attention. Users can simply take advantage of economies of scale using cloud storage. Massive storage capacity is purchased by cloud vendors using savings that are then applied to the cost of cloud storage for customers. However, cloud storage's cost-effectiveness advantages go beyond its low cost per storage GB.
Hard discs, RAID cards for data redundancy, hard disc enclosures, energy, and hardware warranty services are all unnecessary with cloud storage. Cloud storage also lowers the cost of management. On-site hardware and software management is unnecessary due to cloud storage. Cloud storage makes simple monitoring options possible, eliminating the need for in-depth capacity planning. Administrators no longer had to worry about data storage and could instead concentrate on essential business activities.
Data Redundancy and Replication
Data redundancy and replication are two additional benefits of cloud storage that are frequently mentioned. Data redundancy and replication features are built into cloud storage. Most cloud storage providers maintain several copies of the data to improve object durability. You can eliminate any worries about data loss on cloud storage. Most importantly, customers may take advantage of geographic replication options to the fullest.
Scalability is also another crucial benefit of cloud storage. Users must pay according to the quantity of storage they consume. The cloud vendor can readily adjust to the expansion of the company and new requirements. If the company expands, users can always ask the cloud provider to meet the increased storage requirements.
Users can get the necessary storage capacity for the company's needs by simply increasing the cloud storage charge. In the unlikely event that the company shrinks, users can also use less storage space by making a lower payment. Pay-as-you-go billing is a prevalent method used by cloud storage providers like AWS and Azure.
Regulatory compliance is an essential aspect of cloud storage's benefits. It is possible to guarantee proper regulatory compliance by storing data backups in the same area as the original data. Around the world, several cloud companies offer alternatives to data centers.
One of the noteworthy features among the benefits of cloud storage is speed. The cloud is supported by relevant business technologies that perform better than on-site data storage. A company might employ a 1Gbit cable to run 15 servers concurrently, backing up about 75TB of data.
Best Free Cloud Storage Available In 2023

Blomp
Blomp provides 200GB of free cloud storage for photos, movies, and other files. If you want to organize and back up your films and photographs easily and securely, Blomp is the best alternative to cloud storage for you.

Degoo
Degoo is another excellent choice that provides up to 100GB of space. It is a reliable cloud backup service. You can access the data from the Degoo mobile app on Android and iOS devices.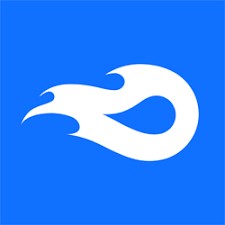 Media Fire
Media Fire is one of the most user-friendly cloud storage solutions you will come across. You start out with 10 GB of storage space for all of your files, contacts, and pictures. You do, however, have the choice of upgrading your 50 GB of free storage.
Your files can be handled more easily with Media Fire's interface. Any browser may simply upload numerous files at once. The user-friendly interface of Media Fire makes it easy to organize and swiftly search for content. It creates a one-time use link that you can use to quickly transfer documents.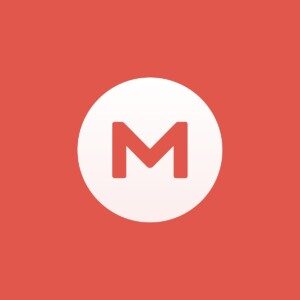 Mega
Mega is a fantastic cloud storage service that is extremely comparable to DropBox. The amount of storage space offered for free cloud storage differs between the two. Users can download and compress huge files using Mega's free 50 GB cloud storage for simple access and storage. These files can also be uploaded using the Mega mobile app.
Mega is the best platform for you if you need a superb backup file storing area. By labeling and compressing large files, you can archive them. With this goal in mind, 50 GB of space can be put to a lot of use.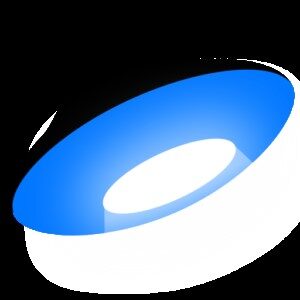 Yandex Disk
Another trustworthy free cloud storage option is Yandex Disk. On this platform, you can turn on the Auto Upload feature. You can accomplish this without degrading the quality of your phone and store all of your papers and photographs in their original resolution. Yandex Disk is compatible with iOS and Android.
You receive 10 GB of free cloud storage when you join up for Yandex Disk. By participating in Yandex's promotional events, you may easily increase this by an additional 32 GB. Additionally, it enables you to use spreadsheets and presentation files without downloading their mobile apps. Additionally, sharing these files is simple.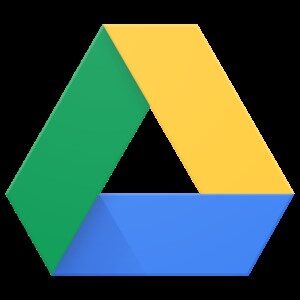 Google Drive
A lot of people favor Google because of how well it works with Android.
Users can store files in the cloud for free with Google Drive and access them from anywhere. The service synchronizes saved files, including images, across all of the user's devices, including mobile phones, tablets, and computers.
The company's other products and platforms, such as Google Docs, Gmail, Android, Chrome, YouTube, Google Analytics, and Google+, are integrated with Google Drive. Competitors of Google Drive include Apple iCloud, Box, Dropbox, and SugarSync.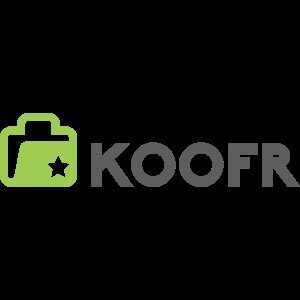 Koofr
Koofr offers trustworthy 10 GB of free cloud storage, allowing users to link their Dropbox, OneDrive, Amazon, and Google Drive accounts. This makes it one of the many top free cloud storage options available. Koofr is distinctive in its use of hard disc space that is not being used.
It offers outstanding flexibility because it is compatible with Windows, macOS, iOS, Android, and other platforms. Other prominent Koofr features include automated backup from mobile devices and no file type or size limitations. Additionally, customers can use Koofr to automatically back up the photographs and videos on their mobile devices.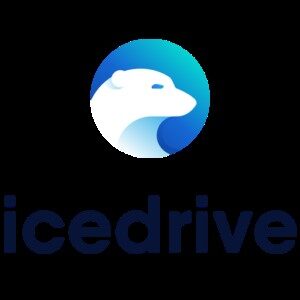 Icedrive
The top free cloud services for easy cloud storage access, management, and updating include Icedrive as a modern substitute. Users can access a specific area for collaborating, sharing, and exhibiting your files. The support for Twofish Encryption is Icedrive's standout feature as a cloud storage service.

Mimedia
One of the potential newcomers among the top free cloud storage providers on the market right now is Mimedia.
Users may access and arrange files for photographs, music, movies, and documents on all devices. Support for importing from Facebook, Google, Dropbox, and Flickr is Mimedia's standout feature. The Mimedia desktop application is simple to use on PCs and Macs and supports uploading any information to the cloud.

Sync.com
Another excellent free cloud storage option is this one. On Sync.com, you can store data for free up to 5GB. When customers chose a method other than the sync folder, backing up files with Sync.com became much simpler. This is because studying the web panel on Sync.com, which has impressive capabilities, is productive. The ability to recover deleted data is Sync.com's best feature because it prevents users from regretting inexplicably losing essential papers.

Dropbox
Due to its excellent backup features, this is one of the most potent and modern free cloud storage options available. Photos, videos, PowerPoint presentations of any size, massive CAD files, and other media can all be safely stored with Dropbox. Dropbox offers consumers simple sync options that allow viewing their files and documents on any device.

pCloud
One of the most significant free cloud storage choices, pCloud offers 2TB of storage and is distinctive due to its unrestricted remote upload traffic function. 10GB of storage space is provided without charge for its most superficial accounts.
The pCloud archive capabilities are incredible since they allow users to archive data using the generate archive option. Users of the pCloud drive can choose to have the crypto folders automatically locked each time they log out of the device.

OneDrive
The best free cloud storage options, like Microsoft OneDrive, have made it feasible to keep files and documents close at hand. Users that register with Microsoft may keep everything in one place. Although it comes pre-installed with Windows, it may be accessed from any device at any time. After Dropbox storage, this cloud is regarded as the storage option that businessmen demand the most.

Amazon Drive
Amazon photos storage has now replaced the company's old Amazon drive. You can register and receive 5 GB of free storage. You can sign in with your existing Amazon account as well.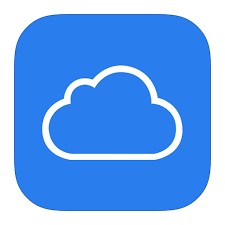 iCloud
The finest free cloud storage for Apple customers is iCloud. It offers users 5GB of free storage at first. It is simple to use and allows for the secure storage of all documents and files. iCloud assists with automatic message sending and storage.
Conclusion
Understanding the characteristics of the finest cloud storage is crucial. Numerous cloud storage companies offer numerous benefits in addition to free online storage. Specific cloud storage options offer the finest user experience and unique features and enable customers to use the free services after signing up.
Check Out Our Cloud Computing Courses Now!
Kickstart Your Career in Cloud Computing Today! 
Explore Now