The Best Cloud Computing Certification of 2019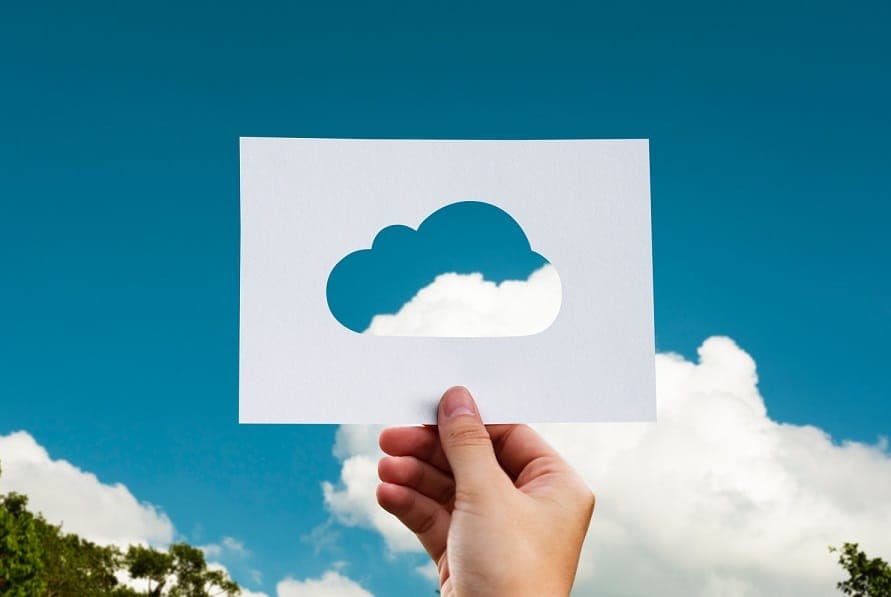 Cloud computing is a general term for anything that involves delivering hosted services over the Internet. These services are broadly divided into three categories: Infrastructure-as-a-Service (IaaS), Platform-as-a-Service (PaaS), and Software-as-a-Service (SaaS). The practice of using a network of remote servers hosted on the Internet to store, manage, and process data, rather than a local server or a personal computer is called cloud computing. Clouds may be limited to a single organization (enterprise or public clouds), be available to many organizations (public cloud), or a combination of both (hybrid cloud).
The top cloud providers for 2019 have maintained their positions, but the themes, strategies, and approaches to the market are all in flux. The infrastructure-as-a-service wars have been largely decided, with the spoils going to Amazon Web Services, Microsoft Azure, and Google Cloud Platform.
Also known as AWS, Amazon's cloud computing division has been the leader in the cloud industry market for several years now. It is the leading cloud vendor with a 32% share. Amazon Web Service has always had the benefit of a big head start in the cloud computing market. Over a decade ago and long before the competition in the cloud world got off the ground, AWS started offering cloud infrastructure solutions like storage and compute, making it one of the world's most renowned cloud computing service providers.
The AWS certification does not guarantee higher pay but AWS is the highest paying certifications list in the US.
Amazon has grown big in the IT market, with it expanding its cloud services. The need for many skilled people has increased and will keep on increasing.
With most of the AWS certifications based on real-time scenarios, you need practice and knowledge to clear the exam. Passing the exam and having a certification certainly shows your expertise in the subject and helps you get higher-level certifications.
With AWS being the most highly rated certification nowadays, having an AWS certification will gain you a lot of demand in the IT market.
Microsoft Azure is the solid No. 2 to AWS, but it's difficult to directly compare the two companies. Microsoft's cloud business — dubbed commercial cloud — includes everything from Azure to Office 365 enterprise subscriptions to Dynamics 365 to LinkedIn services. Nevertheless, Microsoft's strong enterprise heritage, software stack, and data center tools like Windows Server give it a familiarity and a hybrid approach that wears well. Microsoft's business is well-organized into three segments: intelligent cloud (including Windows Server OS, Azure, and SQL Server), personal computing (including Xbox, Surface, Bing Search Advertising, and Windows Client), and business processes including Microsoft Office and Dynamics.
From one to an unlimited number, Azure offers managed SQL relational databases, as a service. This saves on hardware, software, and the need for internal experience.
With Azure web applications, now it's easier than ever to manage the execution, testing, and deployment of scalable web applications at the speed of your business. Predefined APIs for popular cloud services like Office 365, Salesforce, and much more accelerate development.
Microsoft provides the global infrastructure to offer safe, highly accessible data storage.
Azure Active Directory Domain services allow you to remotely manage group policies, authentication, and everything else.
Though Google Cloud has the smallest footprint across the globe concerning data centers compared to AWS and Azure, there is latency-wise no problem as it has an impressive global network infrastructure. Moreover, being an innovative company, Google offers the best services to providers through the Google Cloud Platform. It provides flexible services with different Google technologies such as Big Table, Big Query, or even artificial intelligence machine learning systems. Moreover, GCP is extremely cost-efficient.
Although the company has been subdued by Microsoft, IBM, and Amazon in terms of market share, the Google Cloud platform has recently made several moves to increase its entire addressable space and offer a potential distinction from the other Infrastructure as a Service (IaaS) offerings. The bottom line is that the Google Cloud Platform is embroiled in an intense battle with its counterparts, including AWS and Microsoft Azure.
IBM
IBM's cloud strategy and its approach to AI have a lot in common. Big Blue's plan is to enable customers to manage multiple systems, services and providers and become the management console. IBM wants to be a part of your cloud environment as well as help you run it. In 2018, IBM launched OpenScale for AI, which is designed to manage multiple AI tools likely provided by the major cloud providers. IBM also launched multi-cloud tools.
IBM has its own public cloud and will deliver everything from platform-as-a-service to analytics to Watson and even quantum computing through it, but the big bet is that Big Blue with Red Hat can make it a leading cloud management player. For its part, IBM is taking its core intellectual property — Watson, AI management, cloud integration — and delivering it through multiple clouds.
Now if you are still confused about how and where to get started, then IPSpecialist is the place for you. What is IPSpecialist you ask? IPSpecialist is a one-stop solution for all your problems. We provide online courses, study guides, e-book, practice questions, quick reference sheets, and much more! Visit our website https://ipspecialist.net/ to learn more and get amazing deals.

Good luck and happy learning!