Introduction
You probably know working as an AWS Solutions Architect (SA) will mean you use your skills and expertise to help develop advanced cloud-based solutions and transfer existing workloads to the cloud. But what does that really look like, when you're looking at a typical day in the life of an AWS Solutions Architect? What can you expect once you have the training and land the job? Read on to find out.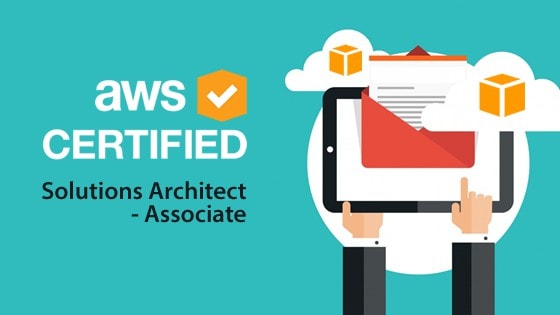 Meetings with Sales and Customers
As an AWS Solutions Architect, your job will involve just that: architecting solutions. Therefore, part of your days will be spent meeting the sales and/or customers. These might be in-person meetings or being part of conference calls so you can learn about the problems and needs. This depends on which company you're working for, and your exact role within the company. Some AWS Solutions Architects are focused more on products and not on the customers. Although most work to help design solutions for customer problems. 
The work you do for customers will also depend on where you're working and what your tasks are, as well as where the customer is in their level of AWS adoption. They could be in the early stages so you're having high-level talks, or farther along or even into the implementation. All of that comes into play.
Problem Solving
As we said above, a major part of your job will be designing solutions to meet customer needs and business goals, developing technical solutions and pre-sales deliverables in support of customer goals. As the SA, you'll formulate solution plans and provide guidance on AWS architectural best practices. You'll estimate costs and identify cost control mechanisms, as well as select the appropriate AWS service based on data, compute, database or security requirements.
You'll probably spend part of your days on the design and arrangement of scalable, highly attainable, and fault tolerant systems on AWS. You'll identify the lift and shift of an existing on-premises application to AWS. Along with this, you'll have to decipher the ingress and egress of data to and from AWS. You might also be called on to provide guidance on issues such as performance, cost, disaster recovery or security concerns.
Variety
Now, all of that above might make it sound like your days will be fairly predictable, but they probably won't be. That's because a typical day for an AWS Solutions Architect involves too many different tasks. You might spend part of the day reviewing existing environments or planning new ones. Depending on where you're working and your exact role, you could be in meetings or even traveling to onsite meetings with customers. You might write scripts, work on migrations, keep up with new AWS features, or troubleshoot. You'll probably work with other teams in-house too, including sales of course, but also engineers. 
Staying Current
AWS is like any other technology: constantly evolving. That means part of your typical day might involve learning and researching new services and features launched by AWS, as well as staying on top of best practices to improve existing AWS solutions already in place. You'll definitely have blogs or discussion boards you'll turn to where trusted experts fill you in on updates and best practices, or other SAs debate ways to overcome challenges. If you're already working as an AWS Solutions Architect, you might need additional training to ensure you're current with the solution and recent changes. 
Getting Started
Take the first step by getting trained with the AWS Solution Architect Certification Training Course. You'll learn the key concepts, latest trends, and best practices for working with the AWS architecture, as you become an industry-ready AWS certified Solutions Architect ready for your first job. Practice questions, mind maps and diagrams will help give you hands-on experience with the AWS management console. This way you get an overview of the AWS platform.
The career outlook for an AWS Solutions Architect is outstanding. In addition to the many jobs available to you right now, you'll become a sought-after professional with options to move up the career ladder or move to another organization once you're in the field and proving yourself to be a knowledgeable and experienced professional.