Will MPLS go End of Life (EOL) soon?
MPLS services are in picture since 1990's with almost every service provider offering range of products. Some of the commonly provided services are,
MPLS L2 and L3 VPNs: Most widely implemented use case to provide any to any inter-site connectivity.
Improved Uptime/Fast Recovery: IP resilient technology to provide fast traffic recovery upon link or router failures for mission critical services.
Improved User Experience: End to end QoS support providing differentiated services for priority applications e.g VoIP, video, mission critical and transactional data.
Scalability: Services can scale globally to almost any region with the support global MPLS service providers e.g. AT&T, BT, Verizon. The contracts are offered with guaranteed SLA including response times, uptime and QoS.
Seamless Connectivity between different transport mechanism: MPLS protects existing investments by providing seamless connectivity over different mediums e.g Frame relay, ATM, Ethernet etc.
So, what are the disadvantages of MPLS?
I see two major disadvantages of MPLS, encouraging customers to look for alternate technologies,
Cost: MPLS is very expensive especially when you connect to international sites. Please note that technology supports business. Lower the cost of technology, the better sense it will make from business perspective. CFO: IT's the New Boss? J
Customers compare MPLS prices with business broadband connections. In the middle east region, sometimes the price ratio between MPLS:Broadband is 50:1. That's huge.
How about if you are procuring dual links from two service providers for your mission critical sites?
Complexity: Changing service providers in an MPLS environment is normally a complex task. You need to evaluate multiple parameters internally and with service provider e.g edge router capabilities, PE-CE routing protocol support etc. Migration also requires extensive planning to ensure uninterrupted service during transition period. Long term commercial contracts also restrict the customers from replacing service providers.
SD-WAN – A Cost effective alternative to MPLS
"SD-WAN allow companies to build higher-performance WANs using lower-cost and commercially available Internet access, enabling businesses to partially or wholly replace more expensive private WAN connection technologies such as MPLS."
https://en.wikipedia.org/wiki/SD-WAN
Key Points:
MPLS has a long history and a large deployed base which may take many years to replace.
MPLS service providers will see very little growth in revenue in coming years. North America and Europe has already started seeing revenue decline.
SD-WAN key pitch is cost effectiveness; however, application performance will be the key decision factor for the enterprises to switch.
Customers are rapidly switching to public clouds like AWS, Azure and Google. Application moved to public cloud, now it's time to move your WAN connections. You can deploy the applications in different Public DCs round to globe to improve application performance.
Internet Service Providers will continue to use MPLS in core. MPLS will be the underlay technology used for SD-WAN.
SD-WAN providers will give a tough time to MPLS providers by improving cost effectiveness and reliability of the solution.
5G is a reality. Providing multi- gigabit throughput and 5msec latency, it will act as a catalyst for SD-WAN deployments.
Green field deployments must test SD-WAN solution before opting for expensive MPLS contracts. Multiple providers represent SD-WAN market with strength and weaknesses. Cisco and VMware are leading the innovation.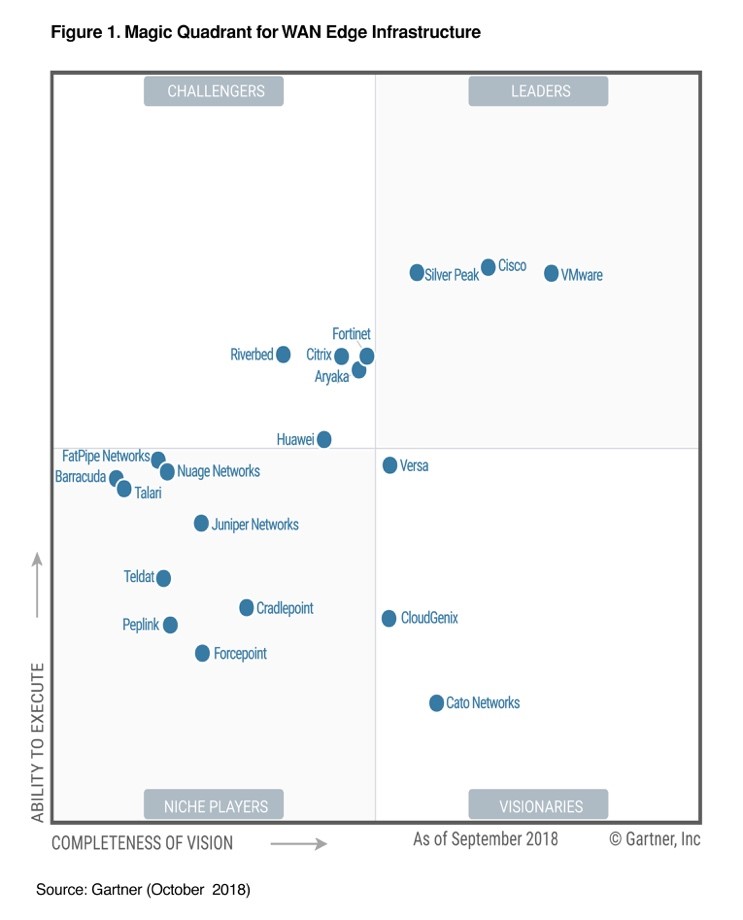 Large enterprises will continue to use MPLS until the SD-WAN achieves comparable performance and reliability.
SD-WAN will be an ideal scenario for enterprises will large number of SOHO sites. It will be a cost-effective plug & play solution.
Conclusion:
MPLS is not going anywhere for the service providers for many years to come, however, revenue will keep declining. Enterprises have started exploring and testing SDN-WAN technologies and the adoption will continue to grow with time.